We love that as time goes by, we are assimilating different experiences to create traditions! Halloween has become one such experience. We never "guised" ourselves when we were young, other than for the occasional fancy dress competition at elementary school. The trick or treat excitement of the West wasn't a part of our culture growing up. But as adults, celebrating Halloween has become a fun annual tradition for us, as we try to reclaim our lost childhood opportunities :) I guess its a way to transform yourselves for a day, unleash your creativity, and be a different personality! And pretty much no one is allowed to judge you...or may be they will? But who cares anyway!
October has been one hell of a busy month. We went from working our travelling toes in Peru to celebrating many festivities all month long with friends and family. In the midst of this chaos, we were determined to create budget-friendly costumes for Halloween. Thank God for Pintrest and Google that gave us this easy peasy couple costume idea! We decided to dress up as 'Jack & Jill' from the famous childhood rhyme.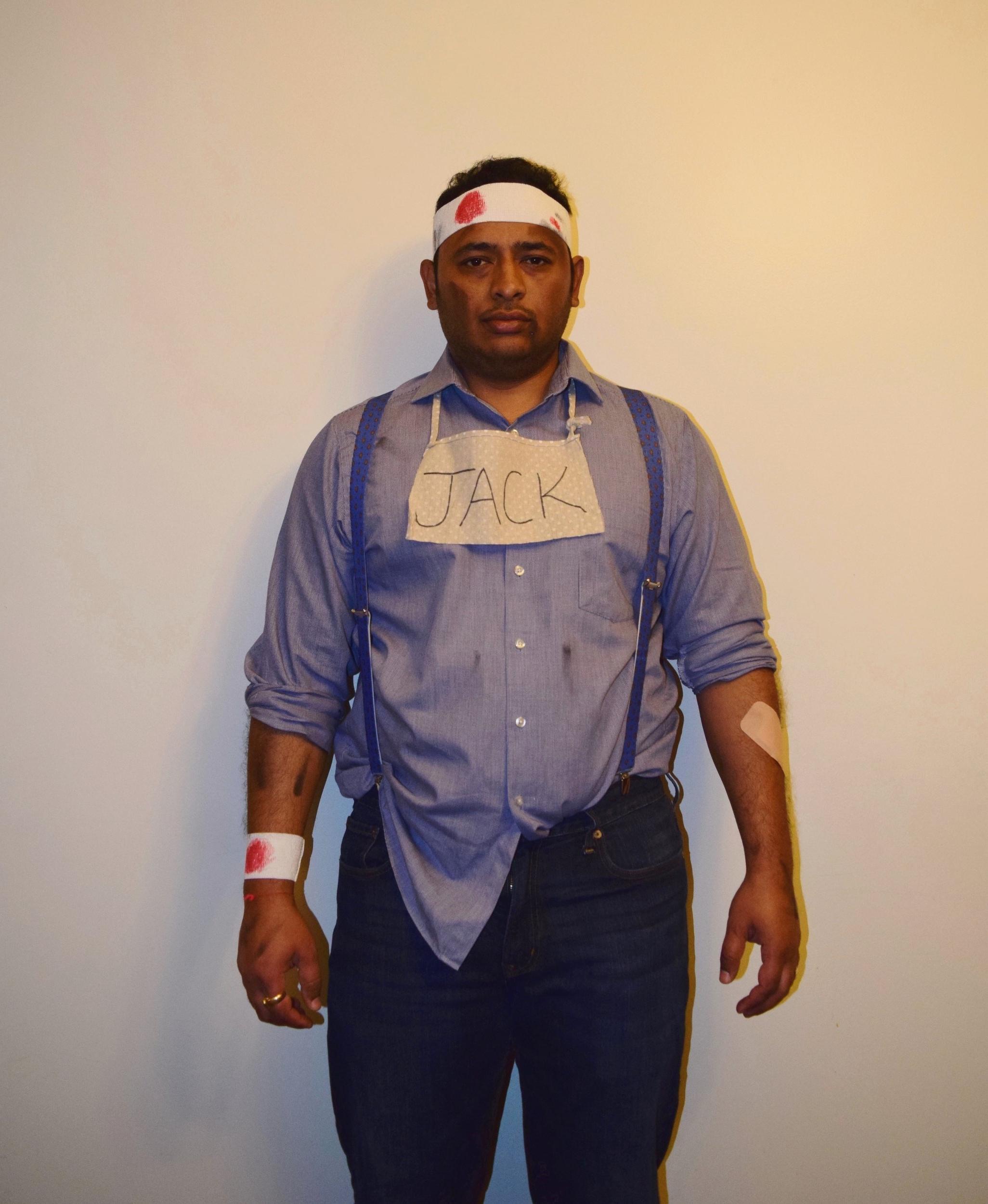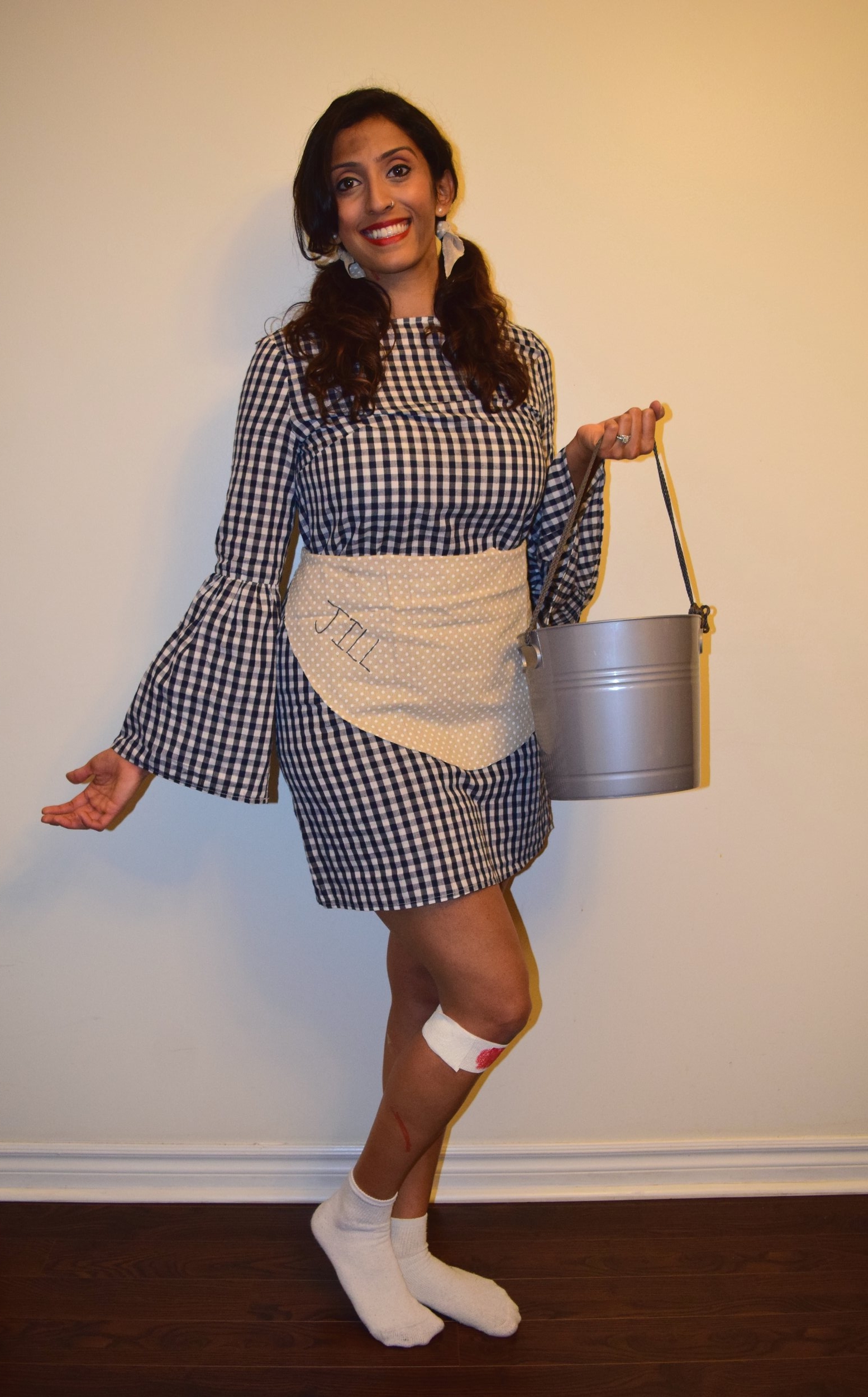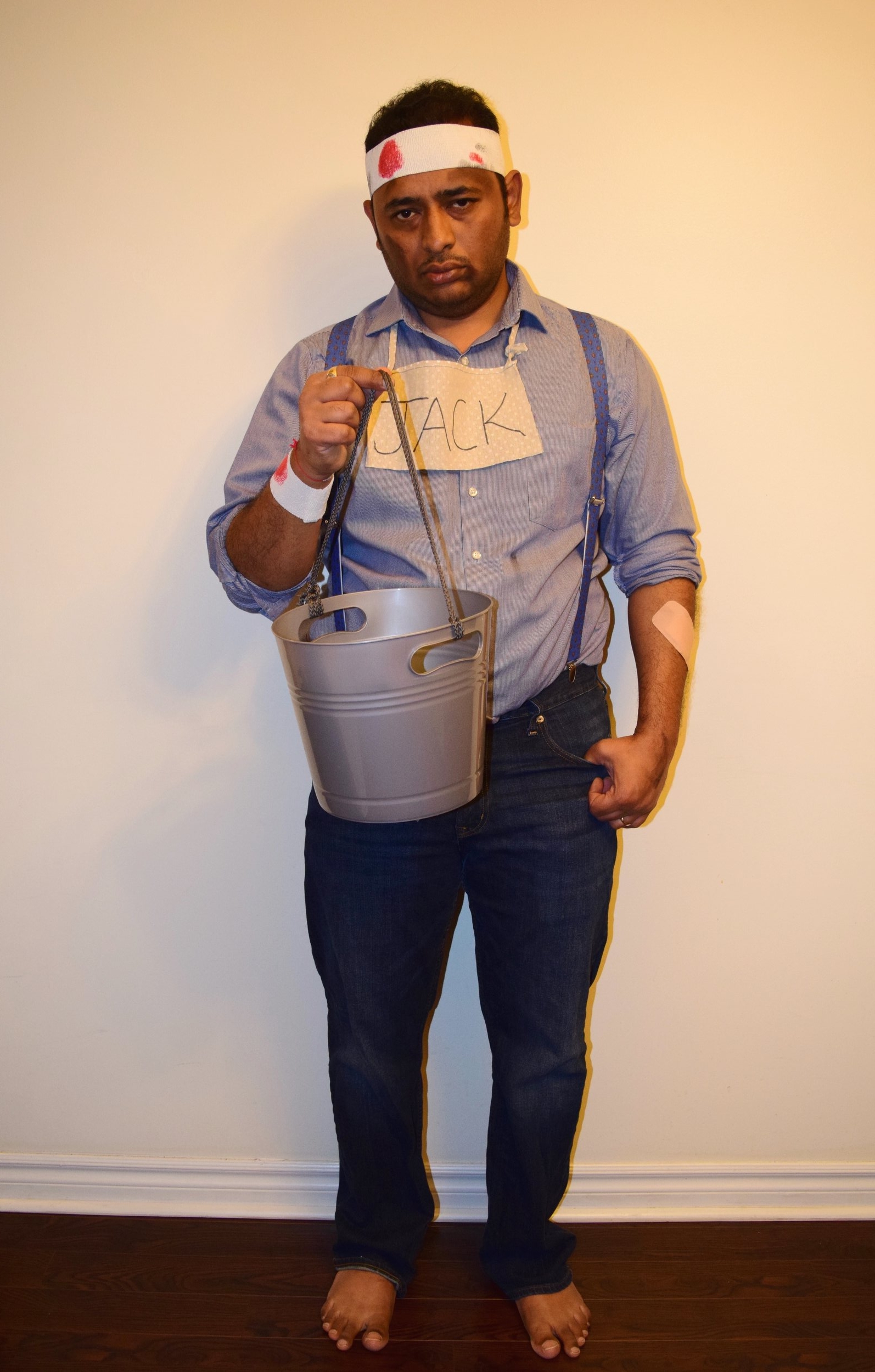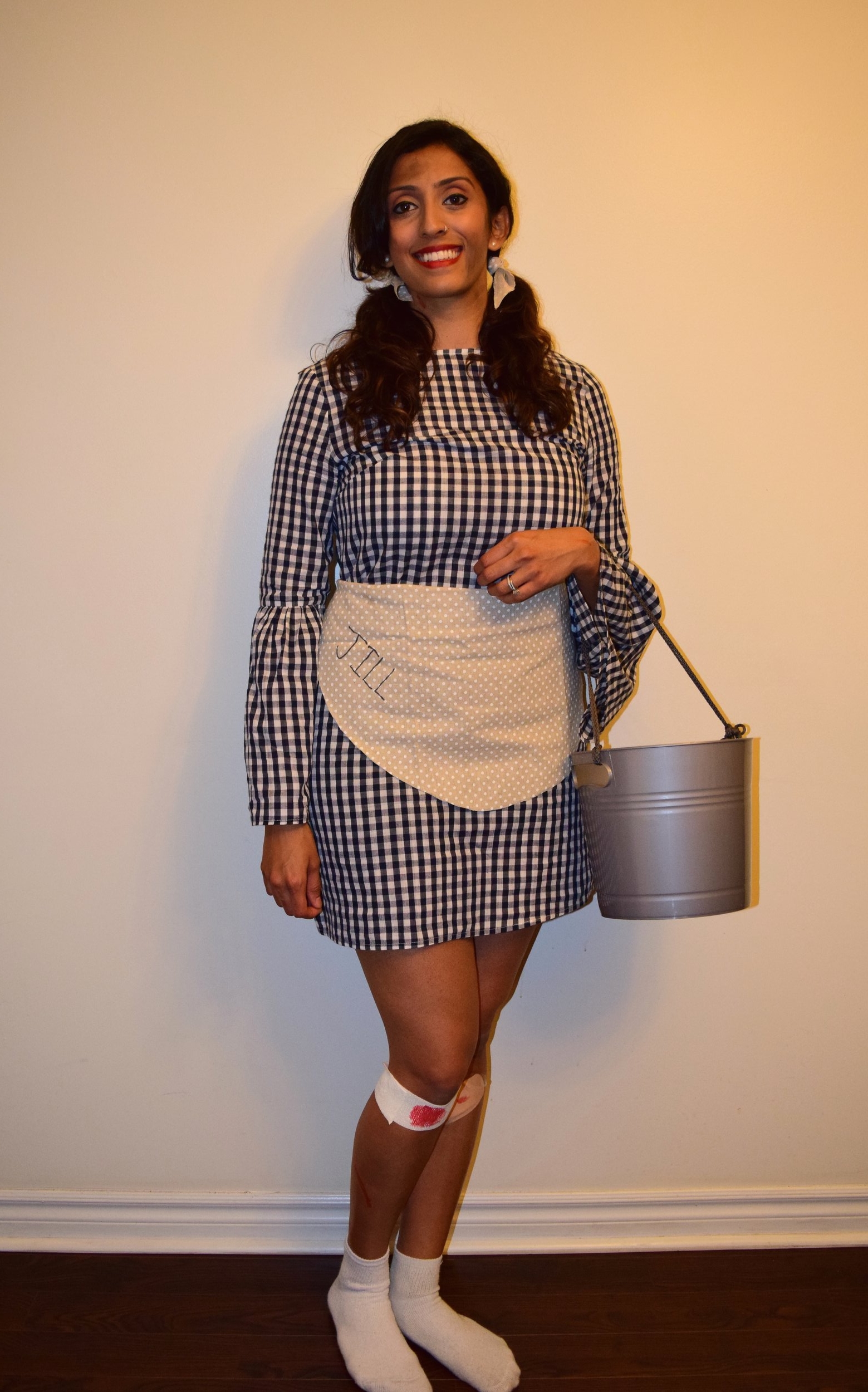 COSTUME DETAILS
I must say, it felt pretty good to execute our costume plan on a $30 budget for both of us combined.
Jack's look: His was a casual combo of jeans, a long sleeve shirt, and suspenders. I was able to find great suspenders from Value Village for a steal price!
I actually used the same pair of suspenders a couple of years ago for my Super Mario costume :) 3 cheers for creative multi-purpose props!
We picked up Jack's pail from the dollar store for $1.25 and tied a string on it to make a handle. We bought other props such as big bandaids and self-adhesive elastic bandaids (from Shoppers Drug Mart) to add onto the look and just used a red marker for the blood stains. My sister suggested using black or dark grey eye-shadow to create the patches of dirt on our faces and limbs. This worked quite nicely and it stood the test of time as we danced the night away!
Jill's look: I was so excited to find a super cute checked pattern cotton dress with big bell sleeves from Shein- an online store with trendy clothes. The dress cost me $14- what a steal! I found a light polka dot apron for $3 at the dollar store. I cut it up to tie it around my waist. I then cut up the left over portions of the apron to make my hair tie ribbons and Jack's name tag! I used black eye shadow and band aids to look all beat up and then couldn't resist putting on some bright red lipstick- a girl's gotta do what a girl's gotta do!
We were debating the whole dress up idea at one point. But I must say, the excitement on Yang's face made this whole process so worthwhile...yay!
On a side note, if you haven't found yourself the 'Jack' that will climb a hill for you to fetch you a pail of water (#costume reference ..lol!) or the 'Jack' that will save you from the drowning Titanic, we wish you love and good luck in your search for that special someone...someone who will be a part and parcel of your daily madness, someone who will share in your joys and watch you smile, someone who will dress up with you, and lose no opportunity to celebrate life with you:) Yay!
Happy Halloween my loves!