Alaska Travel Saga
It all started with a random conversation during one of our many long-distance phone chats when we were discussing destination options for our honeymoon. Yang being an avid follower of the TV show 'Alaskan Bush People' on Discovery Channel, has been obsessed with people living in off-the grid communities with a specific interest in Alaska. Yin, of course, sensing Yang's keen interest in Alaska, immediately started using her power research tools and Googled images of the Alaskan wilderness. It didn't take much to get us sold on the idea of doing a honeymoon trip to Alaska. What better way could there be to escape our mundane city lives in our urban jungles than to take a trip to a land mostly untouched by the claws of commercialization. This was one of the best vacations of our lives and NO WE DID NOT DO A CRUISE* (*In case you have no idea why we included that reference….umm….99% of the people we have spoken to have asked us if we were doing a cruise to Alaska:) Bu Ya...This was a road trip all the way!).
We planned a solid 12 day itinerary with hiking, adventure, glamping* (*glamorous camping), relaxation, and some much needed together time. Lucky for us, a few friends and family peeps had traveled to Alaska in the recent past. Great input and lots of internet research helped us tailor our very own 12 day loop (#happiness project). See the Google Earth image below for a first look at the journey of these TRAVELLING TOES to the Last Frontier!
We were smitten by Alaska's spectacular landscape when we gazed with awe at the wonder that lay beneath us as we flew over the Alaskan terrain.
12 Day Alaskan Paradise Loop
Day 1: Flight to Anchorage
Accommodation- Holiday Inn Express
You know you are in God's own country when you set foot on a land and smell the pure freshness in the air around you that fills you with such a burst of energy that you are ready to conquer the world. It didn't take us too long to notice how bright it was even at 10 pm at night. I wished I could live in Alaska forever to cherish all this great light every day. Yang immediately gave me a reality check about how the clocks reverse in the winter time and the brightness only lasts for a few hours most of the year….sigh!
Day 2: Anchorage
Accommodation- Holiday Inn Express
Downtown Anchorage- We walked around and explored downtown Anchorage, a beautiful city nestled among tall mountains. We regret not being able to visit Kobuk Coffee which came well recommended by our friends that had visited Anchorage.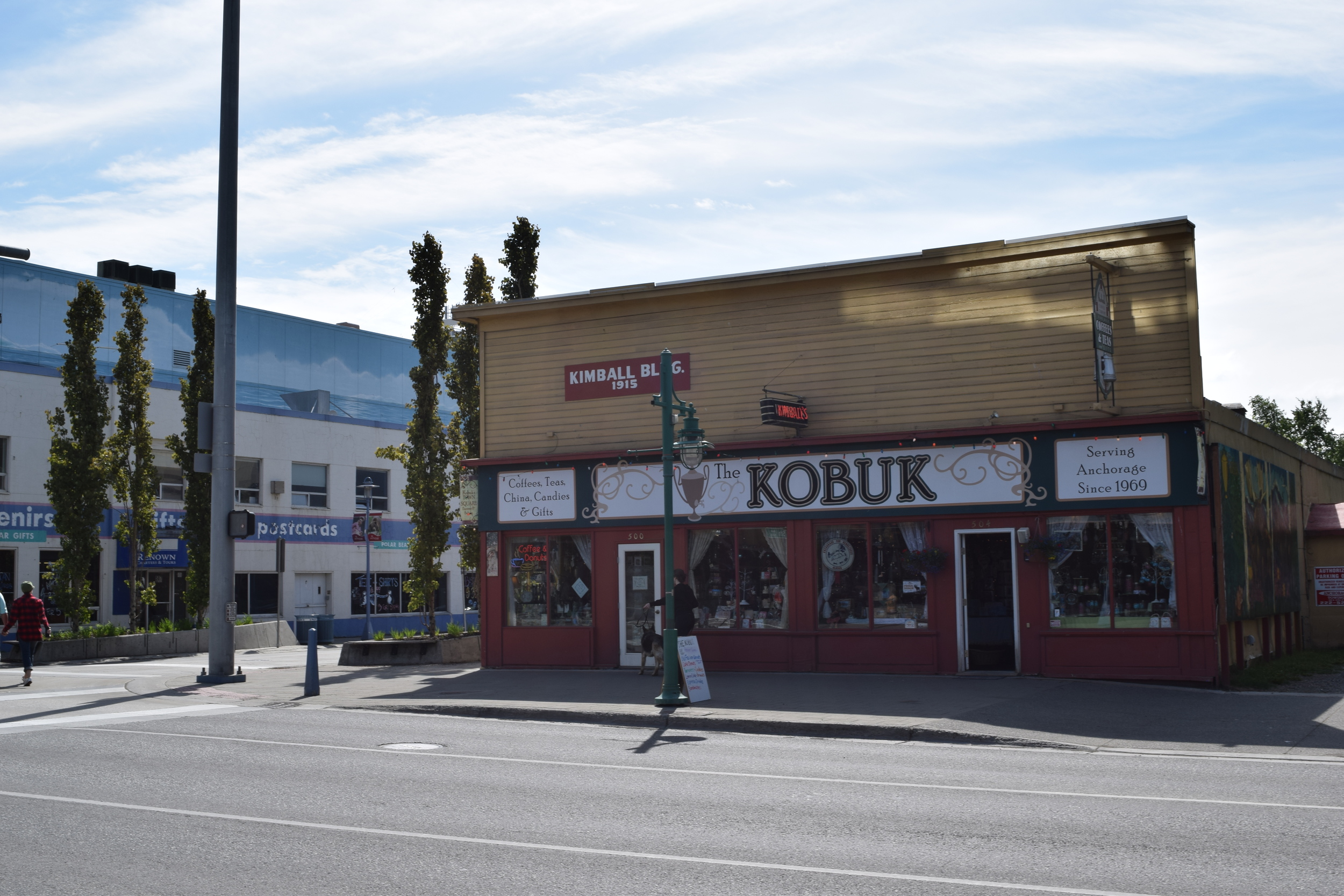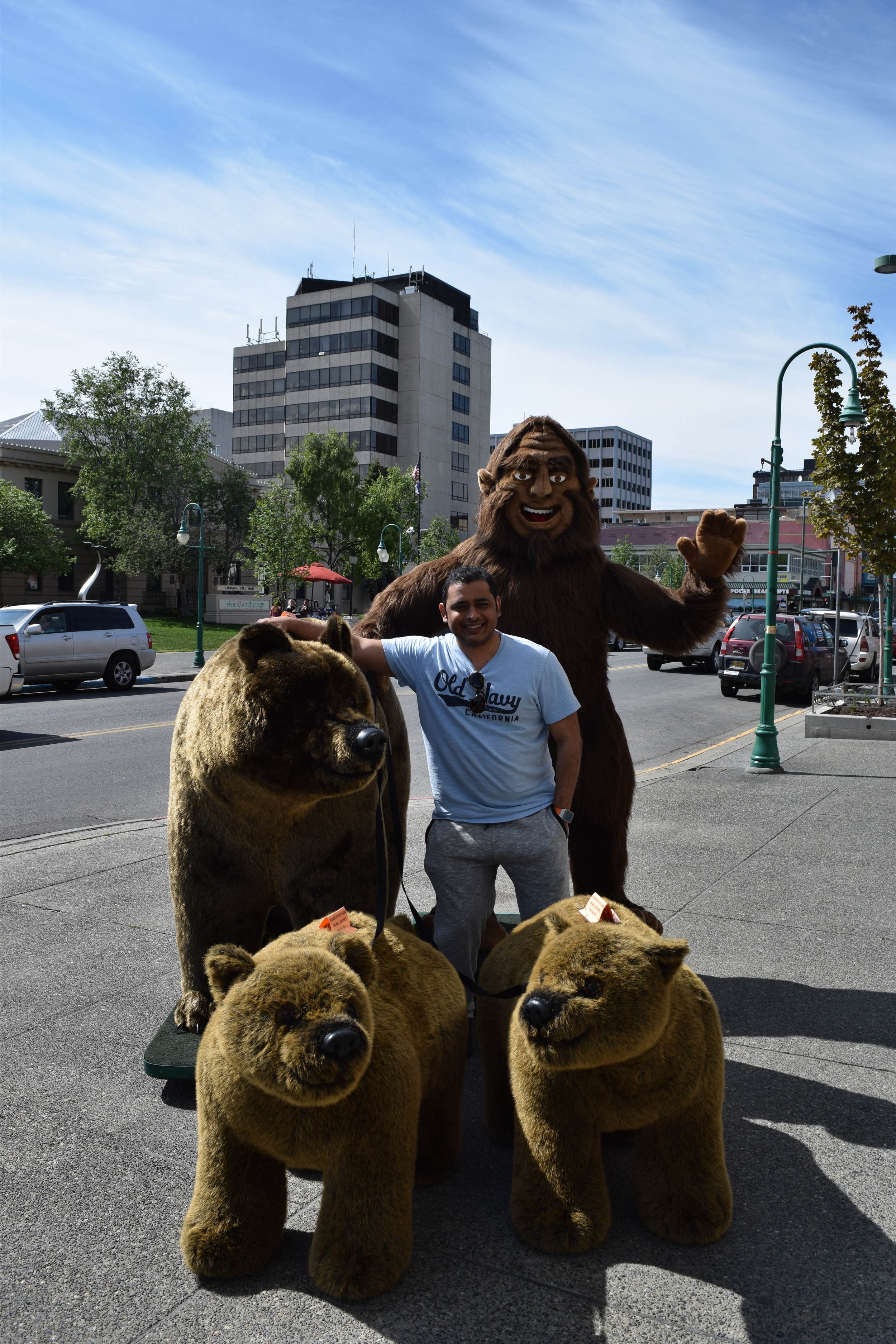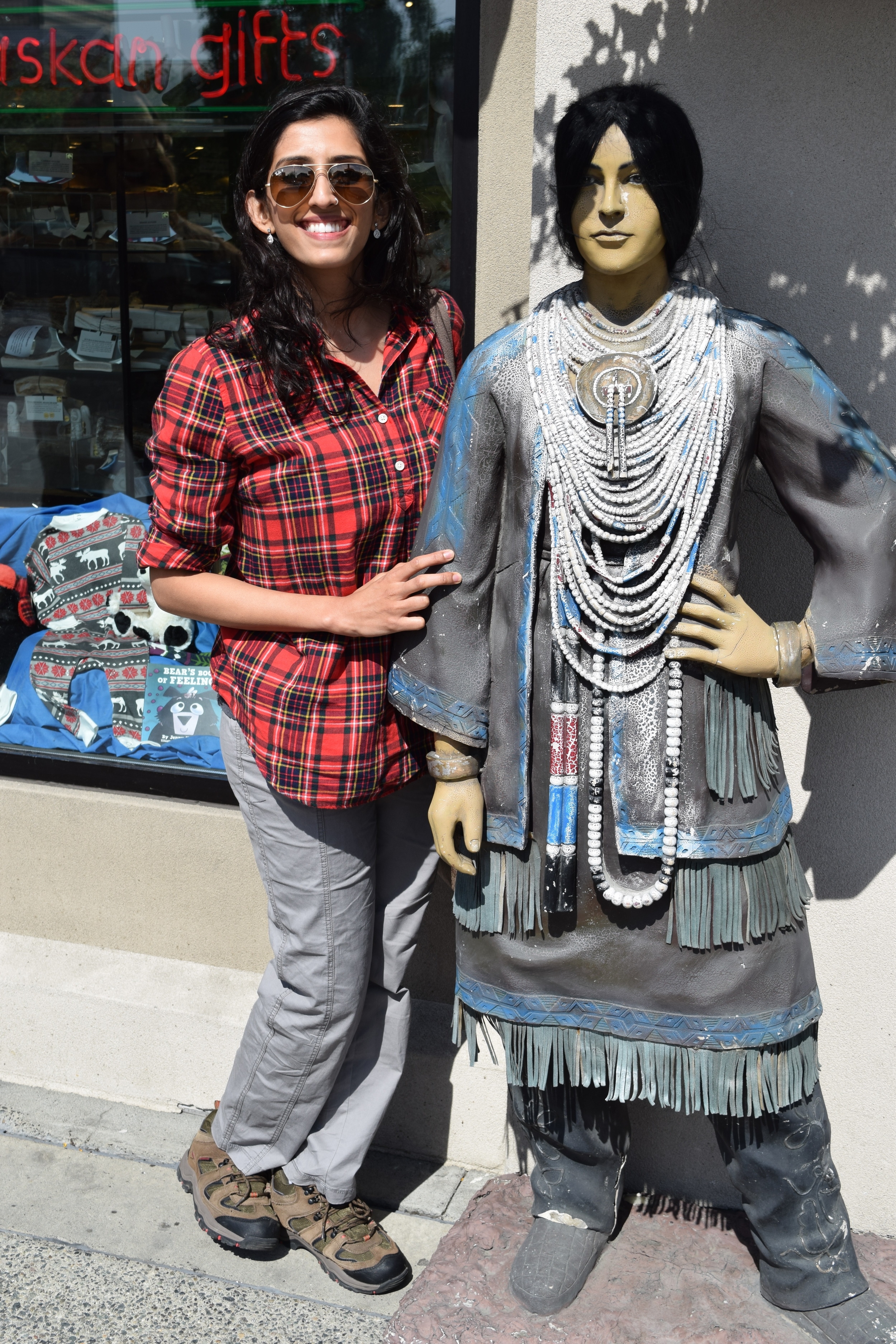 Chugach State Park- We decided to jump right in and start hiking the Bird Ridge Trail at Chugach State Park. We found this web link of trails quite useful to explore the park.
http://dnr.alaska.gov/parks/units/chugach/csptrails.htm
The Bird Ridge trail was steep and although just 1.5 miles, it was a strenuous walk on our first day. It would have helped if we had hit the gym and built our stamina more consistently before the trip…but oh well! The views were definitely worth the difficult hike.
Beluga Point- We got a real taste of Alaskan weather on our very first evening. The winds unleashed their wrath and blew all evening. But we were determined to enjoy the spectacular view and even squeezed in a 'Yin-Yang' photo-shoot at Beluga point (stay tuned for some uh-ma-zin images). Beluga Point, is a rocky outpost jutting into the waters of Turnagain Arm. As you head south of Anchorage and drive along the Seward Highway, you will hit this beautiful overlook spot. Apparently this is a good location for spotting Beluga whales, but luck didn't favor us that evening. On that night, the waves swirled and danced dramatically, hitting against the green moss covered rocks, as the wind pulled and pushed compellingly…absolutely stunning!
Day 3: Potter's Marsh, Eklutna, and Matanuska Glacier
Accommodation- Long Rifle Lodge- Matanuska
Potter's Marsh- We started our day with a windy boardwalk at Potter's Marsh. The view was so beautiful. You are going to hear me use the word 'beautiful' and synonyms of this word multiple times in my blog, because…well…Alaska is so "beautiful"! See the signage below for a description of the marsh.
Eklutna Village- We head over to the village of Eklutna on our way to Matanuska glacier. If you can make it to the village before 4 pm, make sure to stop by the Eklutna Historical Park. Very interesting tales told of how the orthodox Russian traditions were assimilated by the local Dena'ina Athabascans. The natives buried those that passed away in little 'house' structured caskets and decorated it in uniform colors, personalizing them for the deceased with their favorite things. Check out the huge doll house and moose burial caskets below!
Matanuska Glacier- The Matanuska Glacier park is about 102 miles north of Anchorage as you ride along the Glenn Highway. We must admit that we were dumbstruck by the views along the Glenn Highway…probably one of the best views on our trip. We clicked so many pictures and eventually just lay our cameras down to take it all in. Once we made our way to the park, a private family owned store at the entrance checked us in to enter the glacier view area after paying a fee of $25/adult. After you park your car, you can basically do a self-guided walk to the glacier. This was our first experience of seeing a glacier and it was mind blowing. When you look at it upfront, it looks like a contained chunk of ice, but it is huge and spans over a vast area, much more than what meets the eye, with it's peaks and ridges, and underground water network. We spent the evening here and didn't realize the time pass by. It was 10:30 pm by the time we left the park and of course it was still bright as ever.
We were so excited at the glacier that we forgot to call in to our lodge to do a late check in. We were stranded outside the lodge until 11:30 pm, sat in our cars for a bit, then walked around trying to find our room fearing that a bear would find some live feed, and then eventually made our way to a room with a direct view of Matanuska glacier :P Not bad for a night time Alaskan adventure and not bad at all with a glacier view room!
Day 4: Palmer and Talkeetna
Palmer- This was probably one of my favorite days in Alaska. We decided to go check out reindeer at Williams Reindeer Farm in Palmer. The folks at the farm are beyond awesome and the animals are so fun to be around. I found my happy place at this farm while being surrounded by reindeer, elk, hens, rabbits, horses, dogs, and well even a bison. Didn't want to leave…but took back some amazing animal memories. Don't forget to meet the two extremely friendly dogs at the front end of the farm!
Visitors to Palmer could also plan a trip to the local musk ox farm in the area that is quite popular.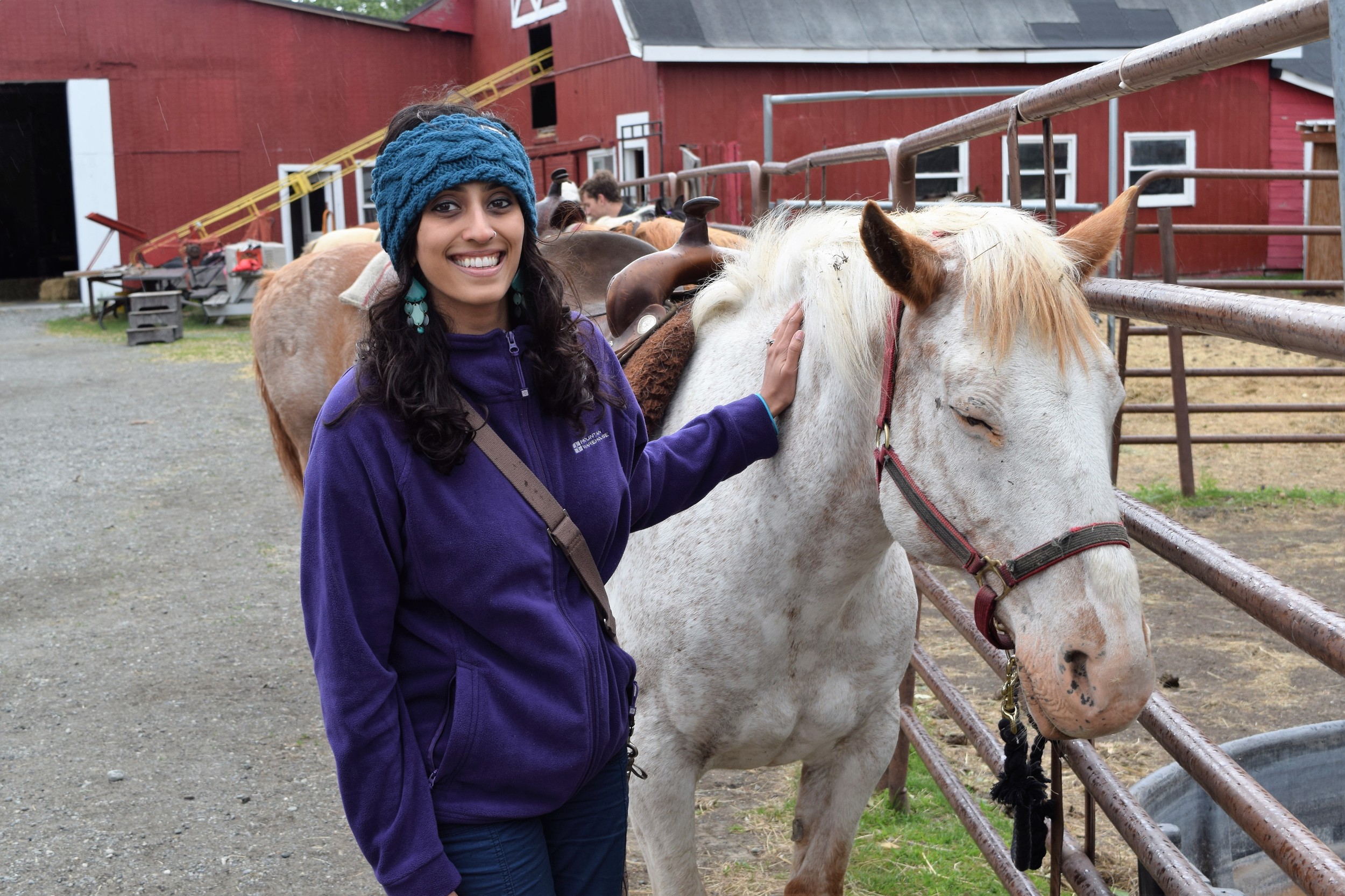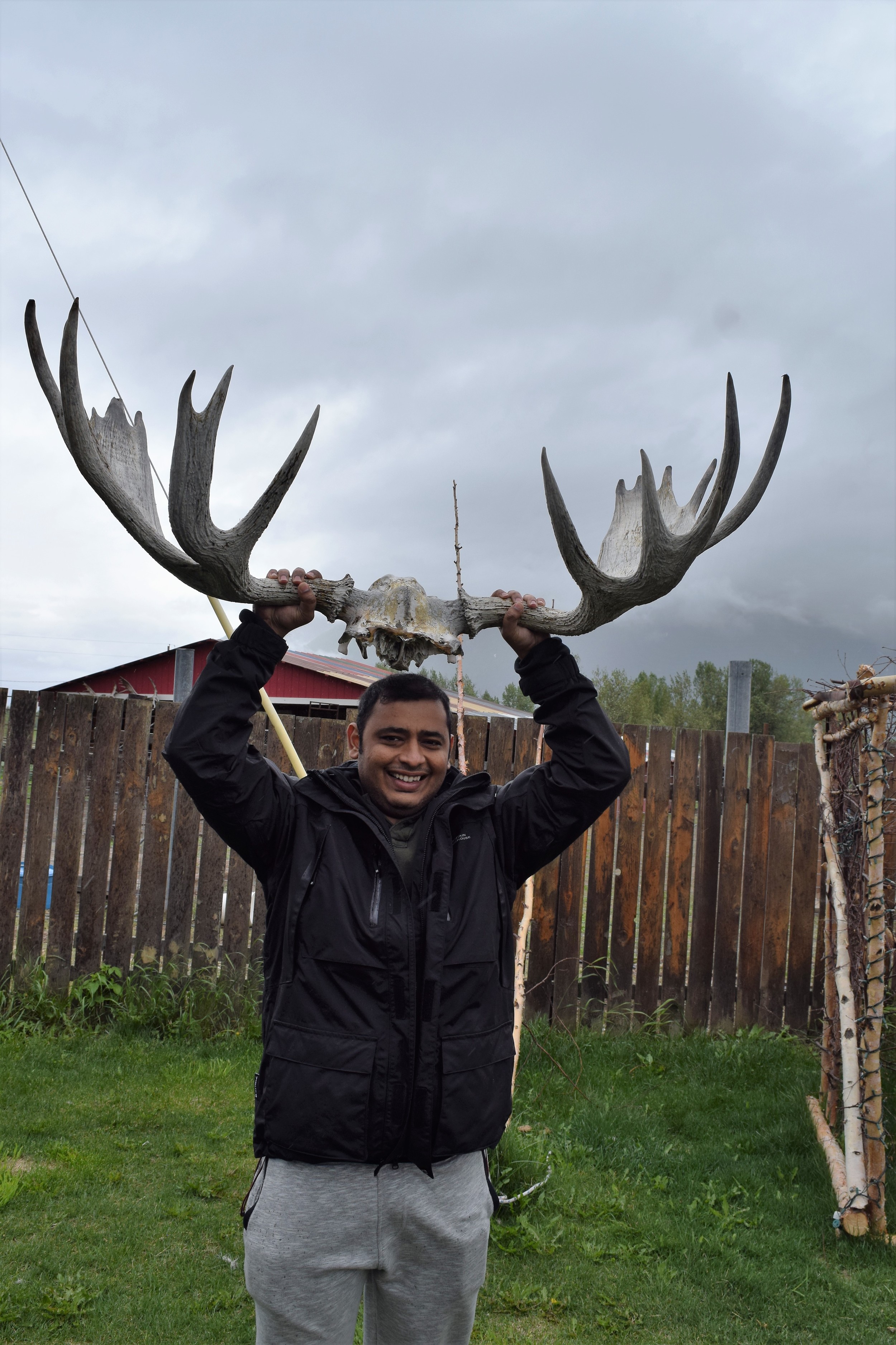 Talkeetna-
Accommodation- Air BnB listing- Lil Fry Cabin on Montana Creek
https://www.airbnb.ca/rooms/10786071
(Super cozy and cute cabin; very well maintained- highly recommend a rustic stay here)
We leisurely strolled through this little village with a 'climbing' problem! Many climbers often take rest stops at Talkeetna as they make their way to and from Denali. Talkeetna is a quaint village with local crafts and stores. It's also known to be the dog mushing capital. We visited the historical Ole Dahl Cabin and then walked along the Talkeetna Riverfront Park for a restful evening. At the park, it was quite the sight to see a crazy dude climb his way up an old tall bridge! See images below!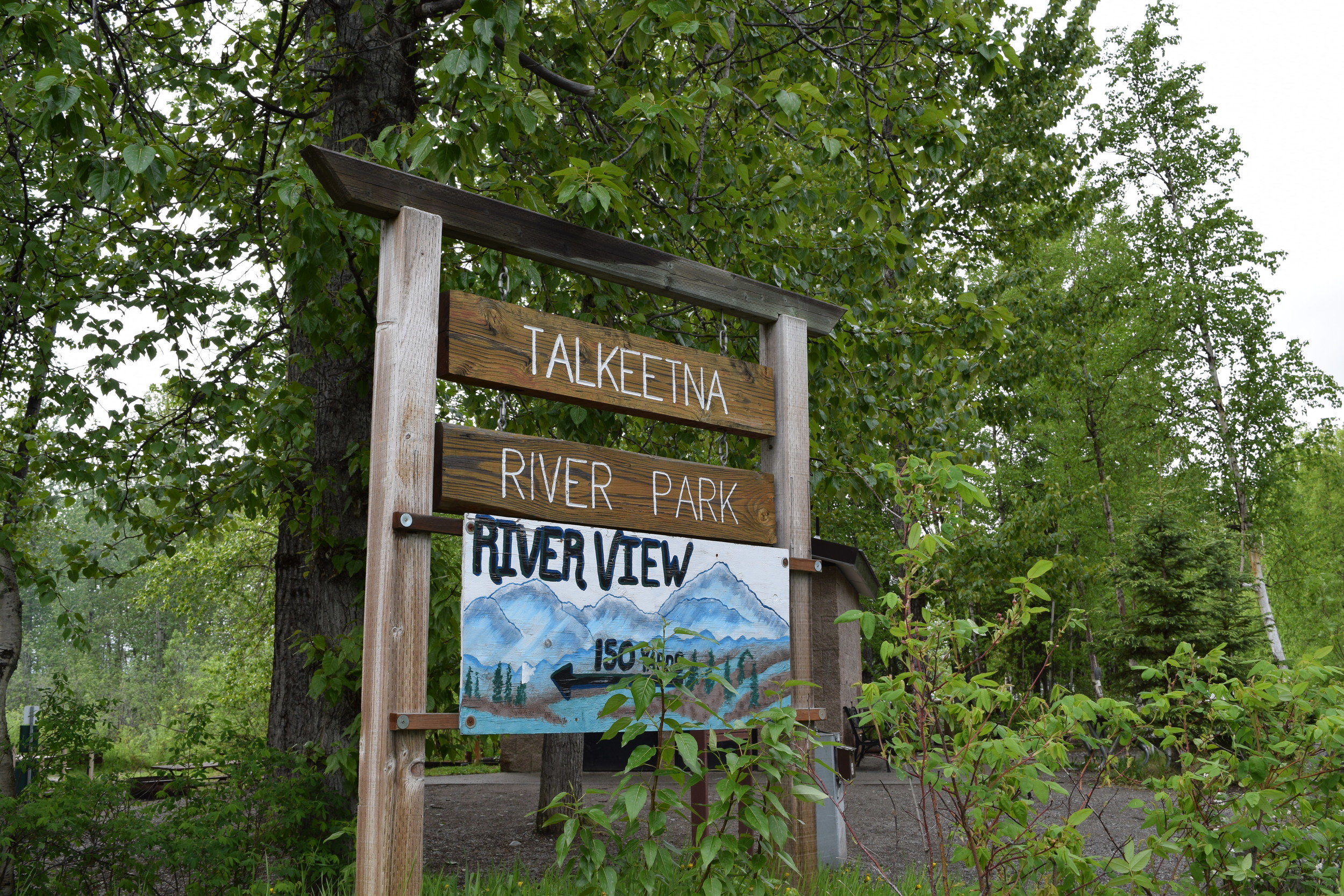 Don't forget to grab a bite at the Talkeetna Roadhouse. This is a historic lodge with a casual dining café. Popular orders here are their pasties (peas curry pasty). Loved their Mac n Cheese too (Yum!). For a delish breakfast, stop by the Flying Squirrel Café (amazing quiche alert!), which is located just a few miles outside the downtown Talkeetna area.
Stay tuned for more awesomeness lovelies...lots more goodies coming your way SOON:)