Day 7- Drive along the Richardson Hwy. to Copper Center
The Richardson Highway connects Fairbanks to Valdez. It offers magnificent views of the Chugach Mountains and the Alaskan Range. The drive from Fairbanks to Copper Center is about 4.5 to 5 hours. We took our time and made quite a few stops along the way. It took us almost seven hours and if you see the images below, you will know just why!
First Stop: Delta Junction
We stopped to see the Sullivan Roadhouse at Delta Junction, a historic museum and restored traveler's accommodation from back in the day. Check out Yang's trendy grizzly coat (Yikes!)
The Richardson Highway offers great views of the trans-Alaska pipeline, a pipeline that carries oil 800 miles from Prudhoe Bay on the Artic Ocean to the pipeline terminus at Port Valdez. Imagine the labor and time that went into building this extraordinary pipeline.
You can tell we really enjoyed our drive and made good use of the highway!
This was so freaking AMOOZING!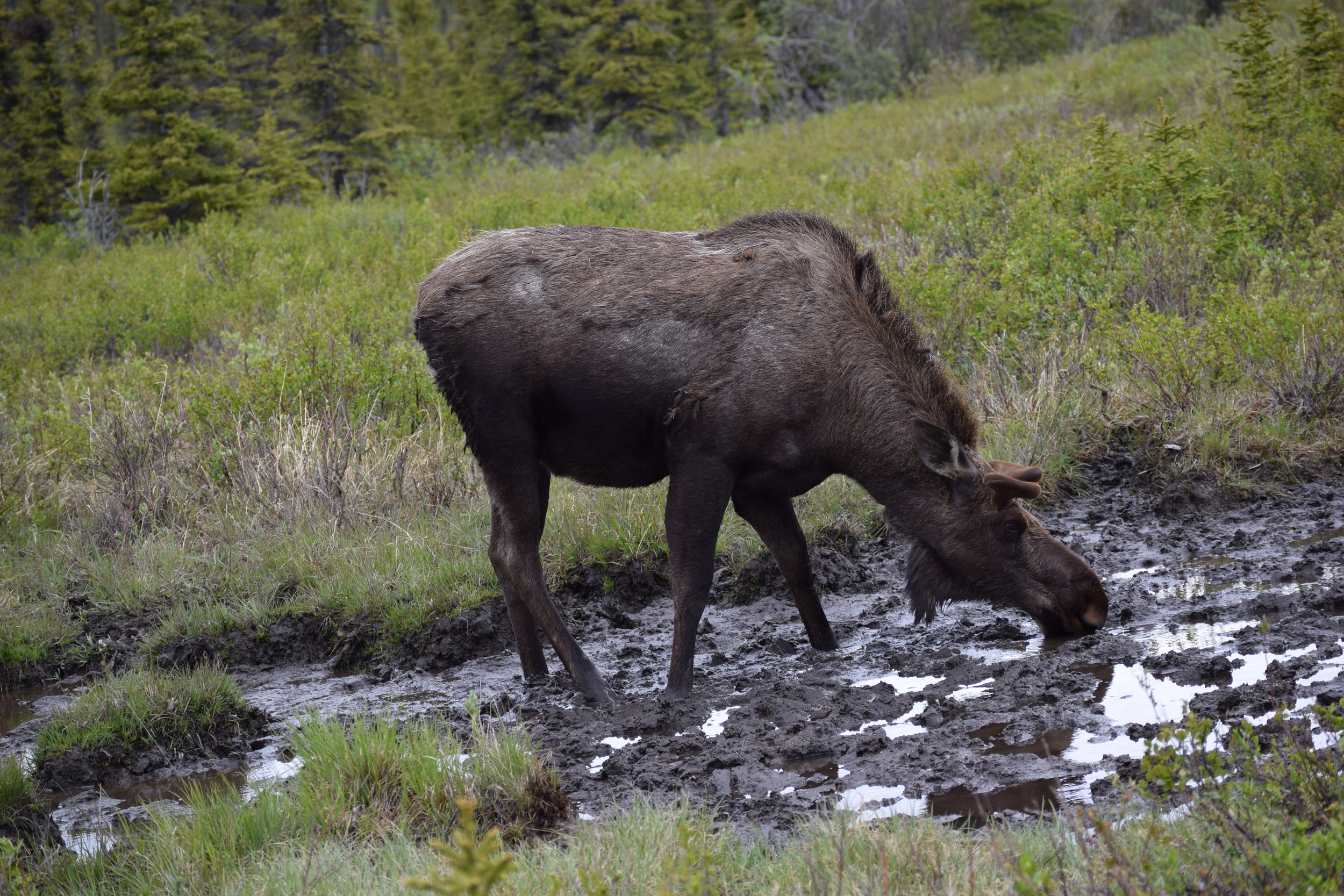 What really stood out to us during our drive was the diversity of the ecosystems that we saw along the way. Snow covered mountains, frozen lakes, and marshy lands! Rapidly changing views all within a few miles from each other.
Copper Center:
Accommodation: Princess Lodge
We finally reached Copper Center and spent the evening relaxing. We highly recommend a stay at the Princess Lodge property. The scenery that surrounds this place is outstanding. We only wish we had more time to soak in the serenity and beauty of this place.
There is a popular Yak farm at Copper Center recommended by Trip Advisor. We passed by the farm as we made our way to the most brag-worthy part of our trip- a 10 hr. hike at Wrangell-St. Elias National Park! Jeez!
The moose says, "Don't forget to flash that AMOOZING smile this week"!