Super excited to share the details of our Tobermory travels with you this week. Wait till you witness the stunning hues of blue and green in the serene waters as they reflect the magnificence of the clear blue sky. That paired with leisure hikes and picturesque views of a mysterious cave! How can this get any better?
And if you want to jump right ahead to our favorite memory from Manitoulin Island, don't miss to watch this video of the journey behind Bridal Veil Falls :)
Getting to Tobermory
Board a ferry from South Baymouth in Manitoulin Island to Tobermory. Book a ride on the MS Chi-Cheemaun ferry through the Owen Sound Transportation website: http://www.ontarioferries.com/en/home/
We booked the first ferry out of Manitoulin at 11:10 am. We had to arrive at South Baymouth an hour earlier than the departure time. The neat thing is that you can board the ferry with your vehicle by paying an additional fee and this made for an interesting overall experience. We would highly recommend making a reservation ahead of time. Since we went on a long weekend, the line up was long. We thankfully bypassed some of the wait by reserving our tickets online ahead of time. The total time to reach Tobermory was about two hours. If you want to hang around Manitoulin Island a little longer, you can take the ferry that leaves around 1:30 pm.
Things to do in Tobermory
1. Tobermory Harbour Marina
Enjoy a beautiful view of the waterfront with ships docked at the harbor. We grabbed some delish pizza at Della Rocca Pizza (only take-out option available) and nibbled away as we gazed at the dreamy view!
2. Fanthom Five National Marine Park and Flower Pot Islands
We wouldn't be doing justice to a Tobermory blog if we don't mention this attraction. I've been to Tobermory twice so far and have missed to do this mini tour on both occasions! But if you have the time, this is a good add on to your tour. Take a ferry ride to the Flower Pot Islands and see real ship wrecks en route! I've heard mixed reviews about this whole excursion, but I cannot speak to this effect, not having done the tour myself:)
3. Bruce Peninsula National Park
During our travel this year, we had a half day to explore the Bruce Peninsula National Park, including the famous Grotto! Of course you can easily tag on an additional day here and hike the beautiful Bruce Trail in the Niagara Escarpment region. Our goal was to spend as much time as possible at the Grotto before heading back to Toronto later in the evening.
I had visited Tobermory in 2015 with my besties and was determined to share a piece of this heaven with Yang. Yes- this beauty truly does exist in Ontario!
Itinerary
- Start your visit at the Bruce Peninsula National Park Visitor Center to orient yourself to the park and your options.
- Head to the Grotto entrance of the park to purchase tickets for your visit and parking time slot. This is super IMPORTANT! You need to plan ahead or you may have to return disappointed without visiting the most stunning feature (if I may say so) of this park! Because of how popular this site is, especially during the summer months, a designated number of entries are allocated at different time slots since the parking lots fill up quickly. The time slots are divided up as follows:
- 8:00 am to 12 noon
- 12 noon- 4:00 pm
- 4:00 pm to 8:00 pm
We got in for free due to the Canada 150 campaign offering free entries to national parks this year (Woot)! You an find more information on visiting the Grotto on the link below:
https://www.pc.gc.ca/en/pn-np/on/bruce/activ/experiences/grotto
We arrived at Tobermory around 1:30 pm, grabbed a quick lunch, and reached the Grotto entrance of the park to purchase our ticket around 2:45 pm. We were asked to wait and come back for the 4:00 pm time slot. This was perfect as it gave us an opportunity to hike a small portion of the Bruce trail before heading to the Grotto!
- Observation Deck:
If you end up in a situation similar to ours, head back towards the visitor center and take time to visit the Observation Deck! This 20 meter tall tower has 112 steps to climb! But the effortful climb is totally worth it as you will reach a fabulous lookout point to appreciate the Georgian Bay in all its glory!
- Hike the Bruce Trail: We went on a short hike on the Bruce Trail. The trail head starts right beside the observation deck. As we mentioned in our previous post, the weather was so unpredictable during our visit. It got kind of chilly, even though it was late May! So we used the opportunity to buysouvenier Canada 150 beanies from the visitor center gift shop! Yay! As you can tell, we were super excited with our matching beanies!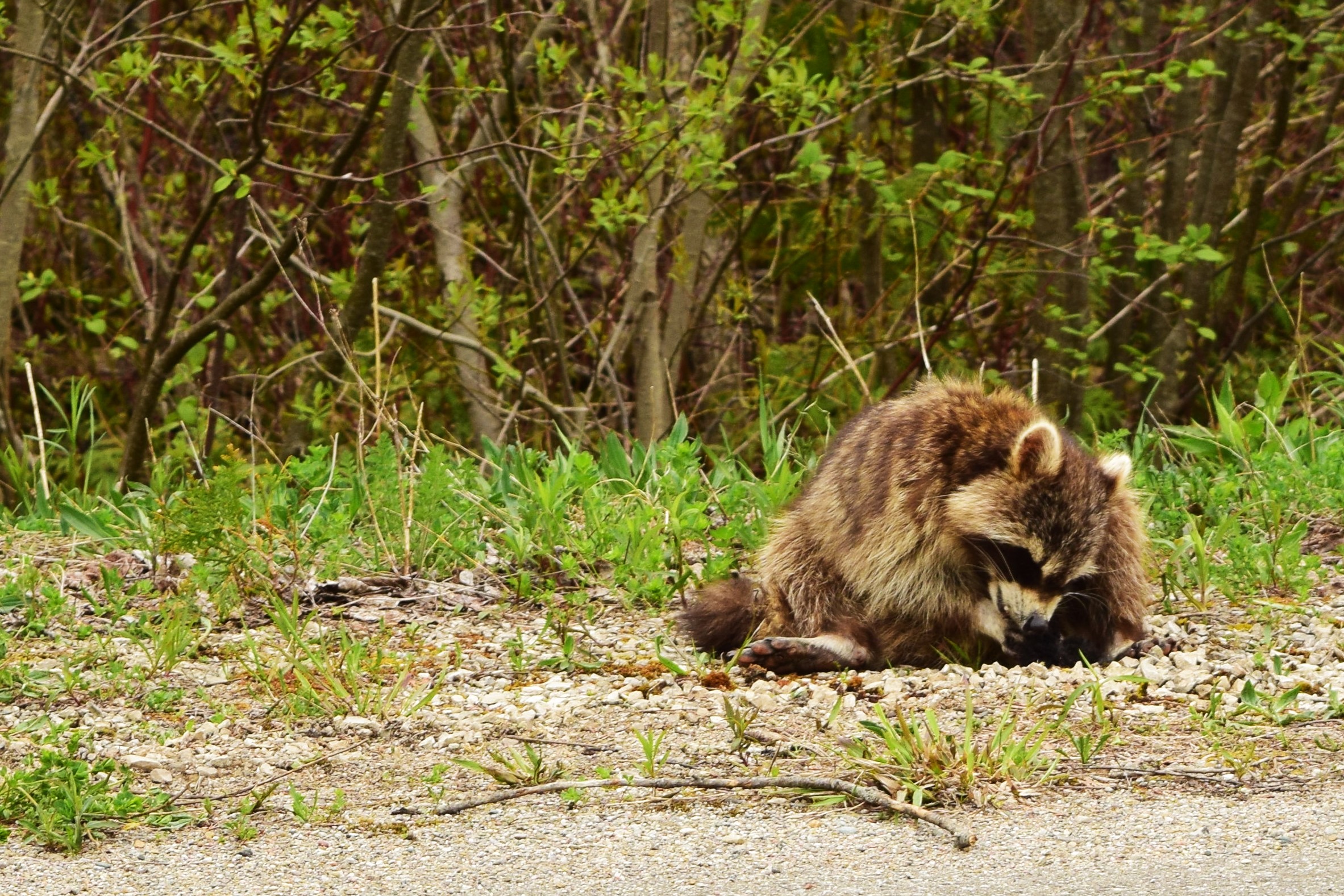 - The Indian Head Cove and the Grotto: The clock struck 4:00 pm and we hurriedly made our way to the entrance of the park to maximize our experience and to take full advantage of the four hour time slot that was allotted to us!
This is it! We will let the images below do the talking!
I know the waters would have been even more vibrant had the skies been sunnier! But oh well- I'm not one to complain:)
We posed, we climbed, and we clicked away:)
As hard as it was for us to leave all this beauty at the Indian Head Cove behind us, we urged ourselves to move on to the Grotto!
While the top view of the Grotto is stunning, there is an amazing thrill in climbing right down to the water cave. The climb is steep and rocky and not recommended for all! But if you are adventurous and don't want to pass on this unique experience, we HIGHLY recommend it:)
Oh the irony of being barefeet in ice cold water while wearing a fleece to keep you warm! And of course, bitter cold feet make no excuse for not taking photos!
Yang has the most amusing ways of keeping himself intrigued and busy! Candid catch!
Check out the views inside the cave!
On your way back, you can climb up the way you came down to the Grotto, or let your adventure bug take you a step further. Look out for a steep and narrow pathway that leads to a small cave head above you. You can actually climb up and crawl out of the cave to make your way to the top! So exciting:) Glad my mother wasn't around...lol!
The cherry on this cake was watching the sun set at the Grotto! What a mesmerizing experience!
If you can handle just a little more of this stunning view, take a look at these videos below...for your oggling pleasure!
Take us back to all this gorgeousness please....
Until next time...Au Revoir!
If you enjoyed this blog, you may also like...